NYT Departures
Client: Art Director:
The New York Times Annette Ramos
T-Brand Studio
Departures Magazine
For this series called 'Undefinables' of 14 commissioned editorial illustrations, I was asked to visually interpret the feelings associated with non-English words from different languages, that are seemingly tough to translate to English.
The result was a series of typographic experiments that relied on texture, creative use of fonts, handlettering, and color, to encapsulate the meaning and energy of each unique word.
Antsafa
(Malagasy)
: Inquiries about things of which one is fully cognizant beforehand.
Romjul
(Norwegian)
: "Christmas space''; the period between Christmas and New Year.
Karelu (Tulu):
The mark left on the skin from wearing something tight, such as jeans, socks, or a bra.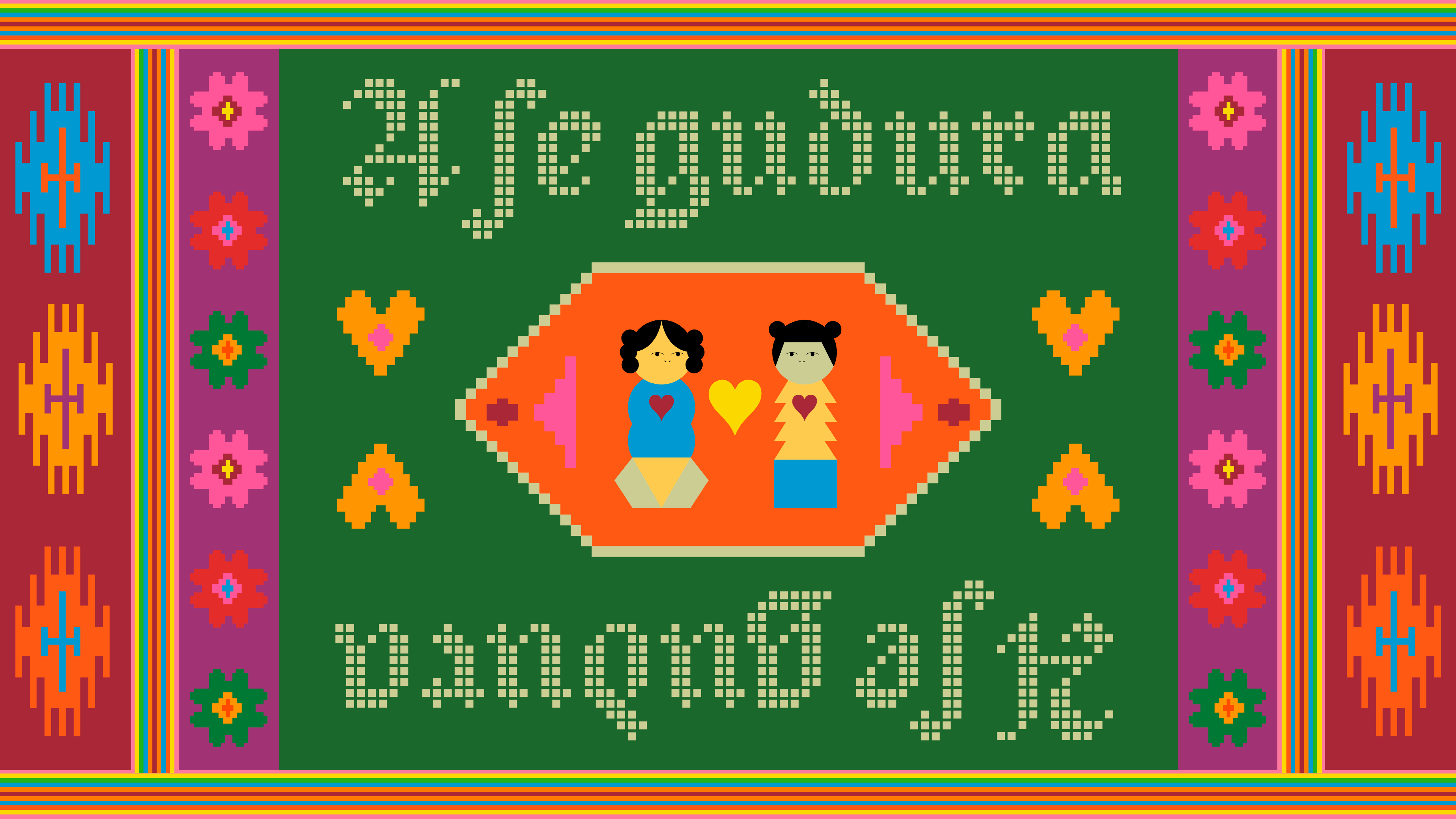 A Se Gudura (Romanian):
The action of making certain movements, usually just next to someone, that express your happiness and love for that person. It can also mean that you are seeking affection as confirmation of the other person's feelings.
Hiányérzet
(Hungarian)
: The sense that something (often undefined or unidentified) is lacking or missing.
Dinnseanchas (Irish):
Lore or story of places (e.g. origins of place names); local legend and mythology, often involving acts of mythic/legendary figures.
Kerasmata (Greek):
Treats or gifts kept on hand at home in case of visitors.
Ghelah-Gadah (Gujarati):
The silly, carefree nature of children, such as making faces or playing and joking around.
Nadryv (Russian):
A tear, rend, or break; an outburst of emotion or passion, often uncontrollable and possibly also irrational, when deeply hidden feelings are released.
Qualunquismo (Italian): An attitude of apathy, indifference, or disgust toward politics.
Boghz (Persian) A knot in the throat; the physical sensation of distress building in the throat or chest before crying or venting negative emotions.




Ilunga (Tshiluba): A person ready to forgive any abuse for the first time, tolerate it a second time, but never a third time.
Wantok (Tok Pisin): People who speak the same language as you do and thus in a way "have some claim over you." It translates as "one talk," and usually includes people in your family, village, clan, or larger geographic area.





Berlenggang (Indonesian):
To walk gracefully by, swinging your hands or hips.