Risographs
Project Advisor:
Elaine Lopez + Self-initiated
Maryland Institute College of Art
These are some of the experiments I have done on the Riso machine through several self-initiated and collaborative projects. The Riso is an extremely generous, forgiving and insane machine that lends itself to a different medium of explorations and prints.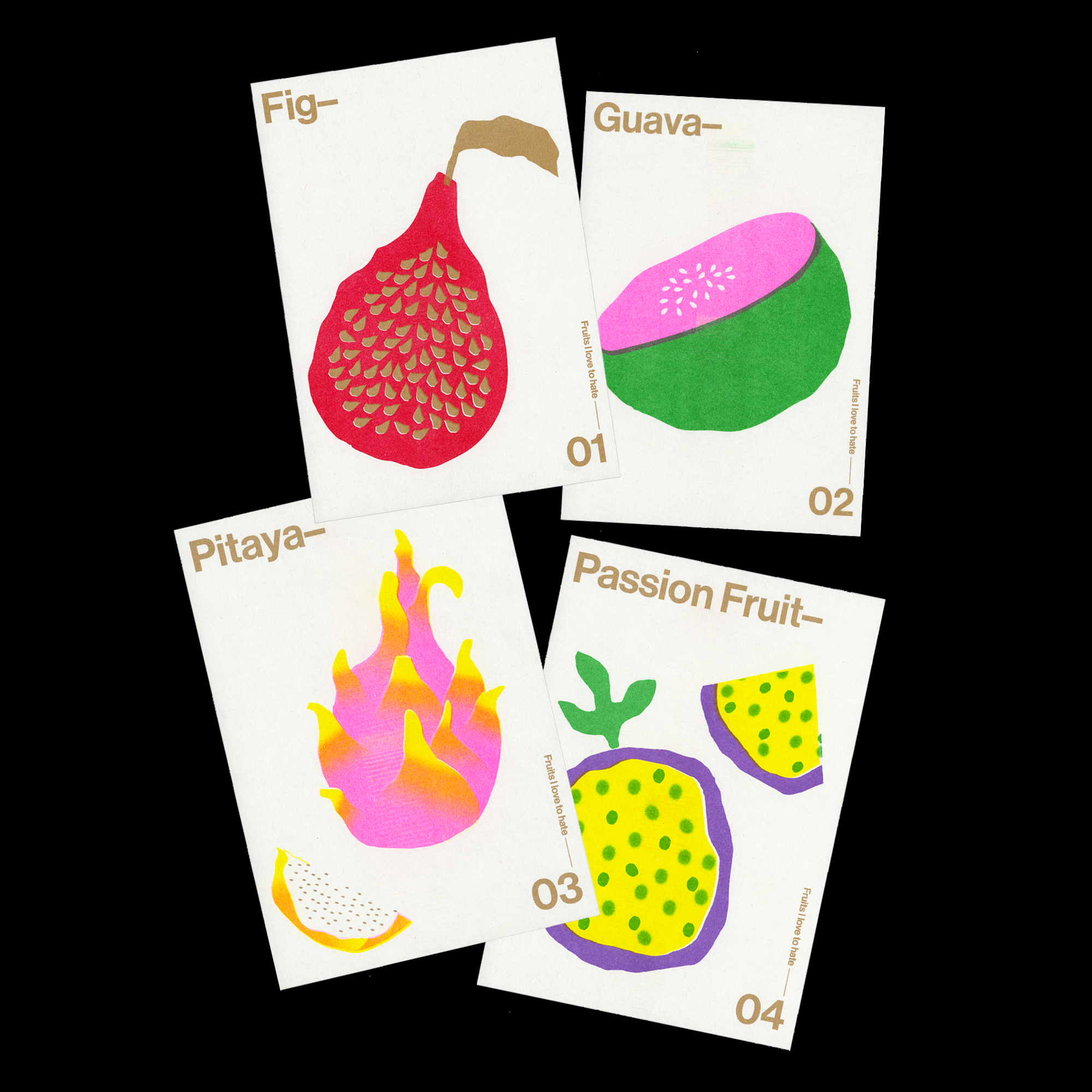 A collaborative publication with the students of the Risoprinting class with

Elaine Lopez

that includes illustrations, text and experiments employing different techniques in risograph printing.